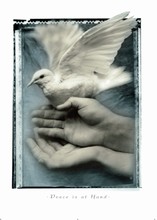 Kari Taylor, Licensed Massage Therapist, BCTMB
Adirondack Knights Massage Therapy was established in September 2009 following my graduation from Onondaga School of Therapeutic Massage in Syracuse, NY and passing the NYS licensing exam and National Board Certification exam.
My mission at Adirondack Knights Massage Therapy is to connect mind body and spirit with Therapeutic Massage. I will endeavor to help treat and prevent disease and enhance quality of life.

Besides being a NYS Licensed Massage Therapist, I am also Board Certified in Therapeutic Massage and Body Work. I'm a Certified Personal Trainer, Certified Sport Yoga Instructor and Certified 4th Degree Black Belt in Tae Kwon Do.
I've taken several continuing education classes including Compassionate Touch - for Hospice and Nursing Home clients, Body Saver - no thumbs deep tissue massage, Ethics, Spa Techniques - body wraps and scrubs, Therapeutic Uses of Essential Oils and Muscle Energy Technique.